As always, hosted over at
The Broke and the Bookish
This is a perfect topic for today, as yesterday I was at the library, and experienced the GREATEST INNER STRUGGLE.
I had stopped by for the one reason of seeing if
Sherlock
Season 3 was available on DVD, and put it on hold. BUT as I gazed around, I couldn't help picking up
this book
and
that book
and
yet another book
. My conscience screamed - "No Sophia! You have homework to do! You have an exam on Wednesday! You have to practice piano! PUT THE BOOKS BACK!"
I stood in front of a shelf for literally fifteen minutes, putting books back and then pulling them out again. It was such a struggle.
Ultimately, I took out only one book, because my conscience is a powerful thing, and I gave up procrastination for Lent. The book I got is a nonfiction book about books. I'll tell you about it later.
But for now, here are all the books I can't wait to read, once I get some free time. Note: many of these were on my Winter TBR, and I just didn't get to them.
1.
Madame Bovary
by Gustave Flaubert
.
I'm doing a readalong for this in April, so I KNOW I'll get to it!
2.
Cinder
by Marissa Meyer.
This is one of the books I so longingly caressed at the library.
3.
Allegiant
by Veronica Roth
.
I put this one on hold yesterday as well, but since it is in such great demand, I might not get it 'til summer. Oh well - I'm a patient person. This one and the next three are leftovers from my winter TBR.
4. The Fault in Our Stars by John Green.
5. The Perks of Being a Wallflower by Stephen Chbosky.
6. The Book Thief by Markus Zuzak
7. Shadow and Bone by Leigh Bardugo.
This is Slavic fantasy, right? I've wanted to read a Slavic fantasy for a while.
8. Ender's Game by Orson Scott Card.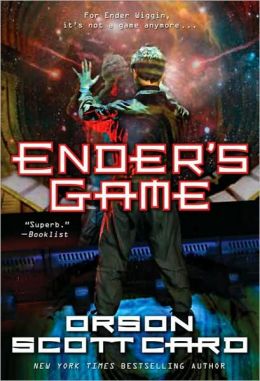 9. Mr Penumbra's 24-Hour Bookstore by Robin Sloan.
This is another book I saw at the library yesterday. I've never heard of it before, so I have no idea if it's good or not, but it sounds interesting...
10. Very Good, Jeeves by P.G. Wodehouse.
And there you have it! My TBR for this Spring (actually, make that
Summer
).
What about you? What are you planning to read?
~Sophia
Also - YAY nice weather! Finally.