As always, hosted by
The Broke and the Bookish
.
Today's topic is Top Ten Favorite Classics. Well, look at that! Classics! This shouldn't be too hard :-)
(Note: these aren't in any order, but CoN are definitely #1!)
1. The Chronicles of Narnia by C. S. Lewis
2. Lord of The Rings by J. R. R. Tolkien
3. Les Miserables by Victor Hugo
4. The Great Gatsby by F. Scott Fitzgerald
5. Basically any Jane Austen book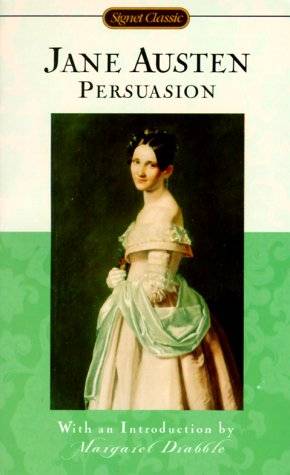 Persuasion gets the honors for this post
6. Gone With the Wind by Margaret Mitchell
7. Hamlet and Much Ado about Nothing by William Shakespeare
8. The Complete Tales of Winnie the Pooh by A. A. Milne
9. Jane Eyre by Charlotte Bronte
10. The Complete Sherlock Holmes by Sir Arthur Conan Doyle
But you must understand that this is only a smattering of my favorite classics. These are the ones that jumped to mind, but there are SO MANY.
What are your favorite classic novels?
~Sophia
P.S. Happy Sweet Sixteen to my awesome sister! <3